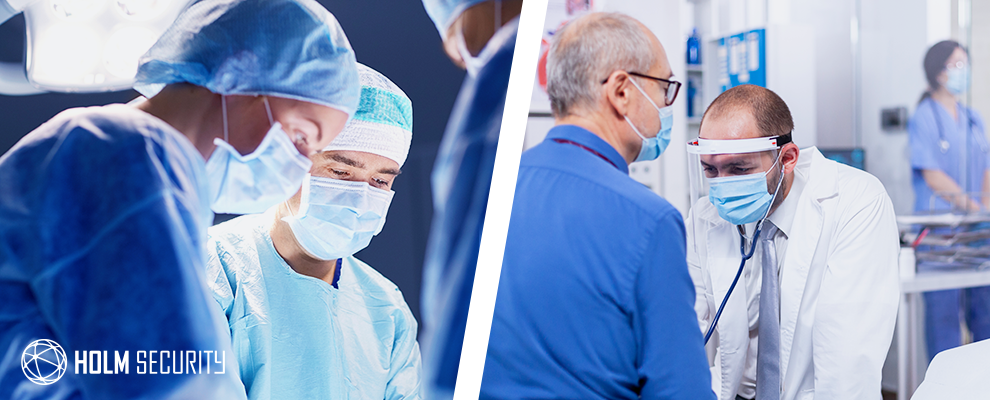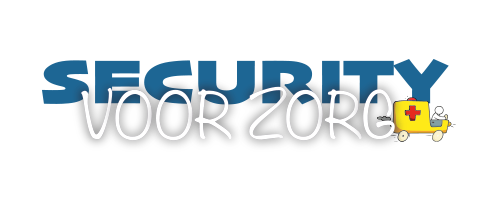 Meer weten over deze dienst van Holm Security? Neem dan contact op met Protinus IT via mail of bel 030 7440744
Cybersecurity, de beveiliging van gevoelige data tegen verlies en diefstal door hackers, is voor de meeste Zorgbestuurders geen inspirerend onderwerp. Investeringen in cybersecurity lijken vooral op een verzekering: je krijgt er geen betere zorg door, maar je dekt risico's af. Maar net als in andere sectoren neemt het belang van goede maatregelen bijna met de dag toe.
De hoeveelheid Zorgdata neemt exponentieel toe, IT-systemen worden steeds complexer. Maar vooral de sluwheid en de technische kennis van de aanvallers groeien in gelijk of zelfs sneller tempo mee. De combinatie tussen mens en techniek wordt belangrijker dan ooit. De mens blijkt vaak nog een zwakke schakel in het proces. Hoe vaak wordt er binnen uw Zorginstelling, onbedoeld, op een phishing mail geklikt? En in hoeverre is uw IT-organisatie bekend met de kwetsbaarheden die actief zijn binnen het netwerk, de webapplicaties én de cloud?

Holm Security zet zich in om Zorginstellingen te helpen hun cybersecurity inzicht te versterken door een beeld te geven van de aanwezige security-risico's (kwetsbaarheden). Wij geloven dat organisaties in de Zorg stappen kunnen zetten door te starten met het frequent scannen van de IT-omgeving. Dit om zoveel mogelijk risico's in kaart te brengen en te kunnen starten met het oplossen daarvan. Holm Security biedt de tools, deskundige analyse en begeleiding om risico's met prioriteit te identificeren die, als ze worden uitgebuit, gegevens kunnen blootleggen of de zorg voor de patiënt kunnen belemmeren.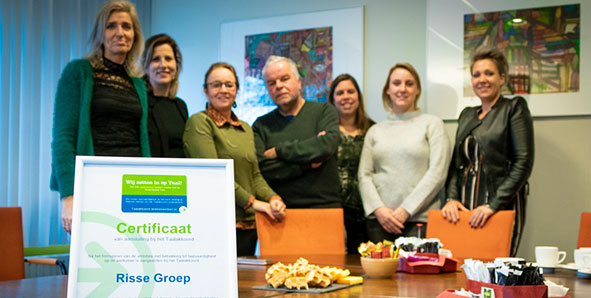 Managen van kwetsbaarheden binnen de Zorg
Het Holm Security platform gebruikt dezelfde technieken als de kwaadwillende hackers, maar dan in het voordeel van Zorginstellingen. Door geautomatiseerde scans in te richten binnen uw netwerkcomponenten en webapplicaties krijgt u een volledig beeld van de kwetsbaarheden in uw IT-omgeving. Rapportages die naar wens kunnen worden ingericht en opgeleverd verschaffen u, uw management en externe partners inzicht in de stand van zaken en de progressie die u heet geboekt. Daarnaast kunnen we via slimme integraties, koppelingen maken met een veelvoud van ticketsystemen (zoals TopDesk) en Security Operating Centers (SOC).
Het proces? Via een discovery scan kunnen wij uw volledige IT-omgeving inventariseren. Hierin presenteren we welke assets er actief zijn binnen het netwerk en hoe webapplicaties zijn opgebouwd. Op basis van deze blauwdruk creëren we gezamenlijk een scanplan met als uitgangspunt zo effectief mogelijk 'in control' te raken. De volgende fase is het frequent opbouwen van kwetsbaarheidsscans, het automatiseren van rapportages en tickets. Zodoende kunt u zich focussen op het verder versterken van uw IT omgeving, en veel belangrijker uw core business: de Zorg.
Gratis testfase
Vulnerability management
Intrakoop-leden kunnen via Holm Security gratis vulnerability management ervaren of vergelijken met uw huidige diensten. Neem contact met ons via onderstaand formulier voor een kennismaking!